If you need to move long-distance, sell or buy items online, you need household goods transport. Unfortunately, there are many factors to consider when shipping across international borders. Let's first discuss how to get affordable shipping so you can get your items moved from one place to another with minimal hassles. 
Affordable Shipping
: Factors That Influence the Shipping Costs
Household goods shipping costs vary according to several factors:
Distance
Many shipping companies charge a fixed fee per mile of your transit. The further the distance, the higher the costs. However, this per-mile fee often applies to shipping your household within the USA rather than internationally. 
Size
The volume and weight of your household goods play a significant role in the shipping costs. If you only have a few boxes, it is relatively inexpensive to ship them. On the other hand, if you have multiple bulky items to move, expect a high moving cost. 
Time
The time of year or even the specific week will also impact your household goods shipping costs. If you have little flexibility in the timing of your move, then it will cost you more to ship your items. The company will have to make an exclusive trip just for you, instead of combining your shipment with its other clients (which would lower the costs). 
Pickup and Delivery Locations
If either your pickup or delivery location is remote, it will likely cost you more as the trip is longer. Also, if access into or out of the site is challenging, expect to pay more. The closer and more accessible your locations are, the lower the shipping costs you will enjoy. 
Weather Conditions
Changing seasons bring changing weather conditions. Ice, snow, and rain can disrupt routes and delay shipments. If you choose to move during inclement weather, expect delays and alternate routes (the latter may result in higher shipping costs). Furthermore, shipping rates are generally more affordable with milder weather conditions and safer transit routes. 
We highly recommend providing as much information as you can to your shipping company for a more accurate quote. 
How to Prepare Your Household Goods for Shipping
Once you've booked a shipping company, you will need to complete the following preparatory steps: 
Document Prep
If you have an international shipment, you will need to have all your documents in place. We recommend that you thoroughly resolve all the document requirements ahead of time since you can't ship anything without them. 
Cleaning and Taking Photos
We suggest that you clean all your items and photograph them to record their conditions. These photos will help you determine if any damage has occurred and serve as proof in any insurance claims. Choose high-quality timestamped images as they present even stronger evidence. 
Check Appliances' Working Conditions
If you are shipping household goods such as TVs or appliances, ensure that they are in perfect working order before packing. Once again, this due diligence will help you determine if any damage occurs during transit. 
Pack Carefully 
Ensure that all your household items are fully protected against any transit hazards. Use high-quality packing materials like bubble wrap, shrink wrap, and foam protectors. If your shipment needs extra security like a pallet, address these requirements with your shipping company. 
Post Delivery
After delivery, you must check the condition of each item shipped. Use the photos you took before for comparison. Also, check the working condition of all your appliances. If you notice any damage, please contact your shipping company right away. 
Helpful Tips for Shipping Household Goods Overseas
When you need to ship personal items overseas, you need to consider several challenges, just as with every move, you need to consider the distance, weight, volume, location, time of year, and time of the move. Let's consider two main types of overseas shipping in further detail:
Sea Freight 
Shipping via the sea is possibly the most affordable way to perform an international move. A moving service will send a container to your property to collect your household goods. Once it is packed, they will use a truck to pick up the container and deliver it to the port. Your container is then loaded onto a ship with many other containers to be sent to your destination.
Most international movers are often full-service and will arrange all shipping documentation. They will also ensure the unloading of your container and its delivery to your destination. Depending on the size of your move, the moving company will offer the following options:
Full Container Load (FCL)
You would use an entire container to ship all your household goods. This container is loaded at your home and delivered to your final destination. However, bear in mind that some countries prohibit direct delivery of containers to homes. Another benefit of using an entire container is the ability to book sailing dates with a shipping line that matches your schedule. You also have peace of mind seeing your container sealed at your property. However, since you rent a private shipping container for your exclusive use, it is pretty expensive.
Groupage or Shared Container Shipping
If you have fewer items to move overseas, then a groupage service is best. Groupage consolidates your shipment with other people's shipments in a single container bound for the same destination. It's an economical option for smaller shipments since you only pay a portion of the sea freight costs corresponding to the amount of space your shipment occupies. 
Less Than Container Load (LCL)
LCL is ideal if you have much less to ship to unpopular destinations. However, LCL tends to be more expensive than groupage. Why? Your consignment is crated (placed in a wooden lift van), and the destination terminal handling charges are often high cost. 
Air Freight
Air freight is a more expensive but faster way to ship household goods overseas. If you are on a tight deadline, the higher cost is a worthwhile investment. It would help if you also thought about the weight of your shipment as most air freight providers have a weight limit with which you need to comply. 
Shipping Your Car
We recommend checking if driving your car to your new destination is legal. Countries have unique rules about licensing and registering vehicles. If it all works out, you should find an international transport company specializing in moving cars and trucks. You can also ship your household effects with your vehicle via air or sea freight.  
Shipping Your Pets
Moving your pet overseas takes a lot more than moving your best friend locally. Each country has its unique pet import laws and vaccine requirements. Many countries even require a quarantine period for pets before going home with their owners. Once you address that, you should check with various airlines about their pet policies. Alternately, you can choose a specialized pet relocation service to assist you with relocating your pet overseas.
Managing Your International Moving Process
Regardless of the size of your international move, ensure that you hire the best moving company. But, you need to start the process three months in advance to get the proper documentation and coordinate your move. Get at least three moving quotes and try to get an in-home survey completed. 
Once you've identified your moving company, you have a few more decisions to make. You can choose between:
Full packing, where the mover packs and moves all your possessions for you

Partial packing, where the mover only packs and moves your larger household item
With partial packing, you would need to pack your smaller items like clothes, books, etc. Whether you choose full or partial packing, ensure that you clearly communicate your choice with the moving company you hire. Early notification will help them schedule your move correctly. If you choose to pack yourself, then also purchase freight insurance and keep all your essential personal and travel documents with you at all times. 
You will have items you won't want to accompany you to your new destination. Have garage sales and donate as much as possible. For the remaining unwanted items, you need to dispose of them carefully. Hire a skip on wheels for delivery to your home, fill it up, and then have them haul away your trash for safe and sustainable disposal. 
We recommend getting all packing and moving date confirmations in writing from your moving company. Once your old living space is empty, have it professionally cleaned and schedule the hand-off to the new occupant before going to your new destination overseas.
Frequently Asked Questions About Household Goods Transport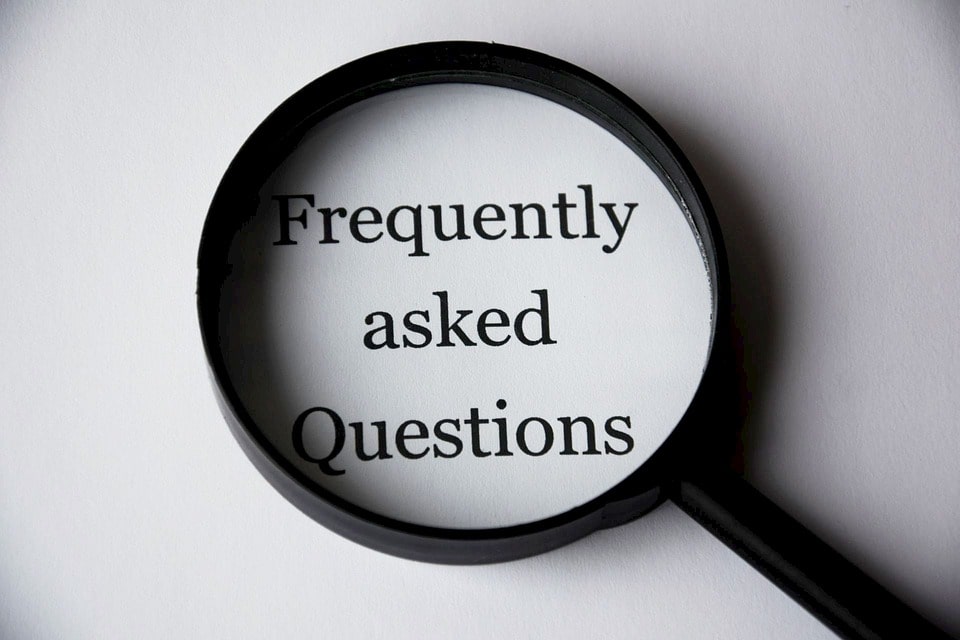 It's critical to know the basics when shipping your household goods overseas as it will ensure the fast and safe arrival of your items. You need to know what to ship, how to ship it, and how to partner with the right shipping company for your move.
What Items Can I Ship?
The quick answer is that you can ship anything! You can ship any furniture (sofas, bedroom sets, tables, chairs, etc.), clothing, cars, and anything mobile. However, you can not ship hazardous materials such as:
Gas

Explosives

Flammable solids or liquids

Corrosive substances

Radioactive materials
There may be additional items prohibited from shipping. If you are unsure about any item, contact your shipping company to learn what substances and materials are regulated and the best way to ship them. 
Do I Have to Place Everything in Packaging?
Whether or not you have to package everything depends on your agreement with your shipping company. Each item must be packed to protect it from damage. The company will ship your items in a container for sea travel or an airplane hull for air transportation. Each of these options has its requirements and processes. You will need to choose the best shipping method for your needs. You should securely pack your items to avoid movement and associated damage within the container. 
How Are My Household Goods Handled?
Your household goods will either be crated or palleted – it all depends on each item. Shipping companies often use crates to transport fragile items while using pallets for larger goods. They often fill the crates with the heavier items at the bottom and the fragile items on the top. Pallets are much easier to maneuver and are ideal for goods that can take a longer time to ship.
Do I Need Insurance?
Even though your household goods are securely packaged, it is also best to get freight insurance. This insurance coverage will reimburse you for the value of the damaged items. It also minimizes your worry about potentially losing an item and having to replace it. 
Book Your Dumpster Wagon
We have discussed how you can enjoy affordable household goods transport. Do you need a safe way to dispose of your unwanted items so you can lower your shipping or moving costs? Please contact us to reserve your Dumpster Wagon today.