It is best to prepare for the hurricane season before it hits. Preparation for many means stocking up on supplies, purchasing generators, and installing shutters. For us, it looks a little different. We have to train debris monitors, who manage the crews that clear roads after storms. Their job is to document the debris collected, as well as any disposal activity that takes place while in the field after a storm or other natural disaster. We ensure construction debris disposal that is efficient, safe, and done in compliance with all necessary government standards. 
We have partnered with government agencies since 2017 and participate in disaster relief management. We, unfortunately, have to deal with natural disasters in the best way possible. And though we would prefer not to have the devastation that can come with a natural disaster, it really is rewarding work at the end of the day. 
How to Dispose of Your Waste and Trash After a Storm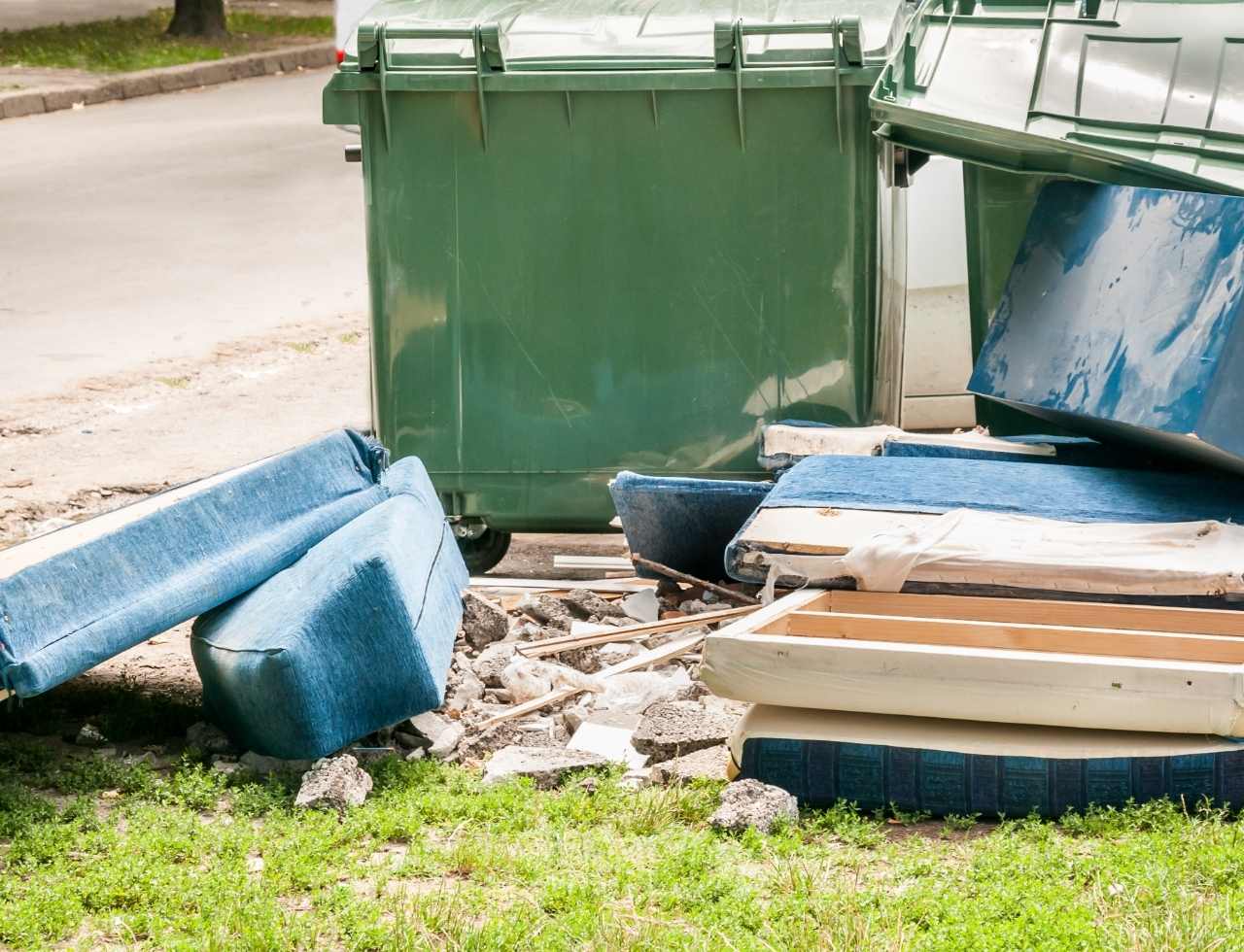 After a storm, safe and timely removal of waste is imperative. Debris removal impacts service resumption, and both efforts must be coordinated. Home dwellers can make the process smooth by following these steps. 
1. Separate your regular household waste from the storm debris. Treat your food and recyclables as you would normally. 
Storm debris can include soiled carpeting, damaged furniture, tree limbs, appliances, and damaged fencing. These should be placed outside at the curb in separate piles. 
By properly separating your waste, we can collect garbage safely and more quickly. This will in turn prevent the build up of odors or the development of any health or safety hazards that could affect you, your household and even your entire neighborhood. By properly separating your waste, you allow other companies that collect storm debris to collect such in accordance with the arrangements made with FEMA, the city or the county in which you live. 
After a disaster, we start with the collection of normal household waste as soon as it is safe to do so. 
2. Pre-Hurricane Season Maintenance.  This is done from December through to April. Cut all major vegetation, and perform tree removal if necessary, before June 1st when the hurricane season begins. If you are doing any tree removal or major cutting, have your contractor include the cost of debris removal, as there typically is a separate fee for that. 
If you are doing the job yourself, be sure to cut back weak branches and thin out foliage to reduce the chance of plants being uprooted. Your vegetation from routine maintenance is usually collected on your regular collection day, if your pile is less than 6 cubic yards. Check your local area though, as not all will collect vegetation, or there may be a separate collection day or private company for vegetation. 
Smaller vegetation can be placed in bags weighing less than 50lbs and placed on the curb. Get rid of any items in your yard that pose a danger to your household or a neighbor's household. Consider hurricane winds and what they can move in the event of one. Get rid of broken lawn furniture, old lumber, and other large items on your bulk collection days prior to hurricane season. 
3. When a storm is named. Whenever a storm is named, you should have already done all your major yard work. Do not cut down any trees at this time, and do not begin any construction projects that will produce debris. Once your area is under a watch or warning, do no trimming of any kind on vegetation. 
Mass cutting will be strenuous on the collection and disposal system and processes if there is not enough manpower to handle additional material right before a storm makes landfall. Then you also put yourself and your neighbors at risk. 
Many facilities suspend services and close early to prepare for the storm, and give their employees time to get home safely or evacuate if necessary. 
4. After The Storm. Be patient, and as mentioned above, separate your waste. Containerize your household garbage in plastic bags, and place them outside only on your scheduled day. Do not place debris next to a fence, any power line equipment, a mailbox, transformers, poles, downed electrical wiring, fire hydrants, storm drains, or water meters. 
You may have to repair damage to swale areas after specialized equipment collects storm debris. Be prepared for this. The cooperation of residents to restore the county to its pre-disaster stage allows cleanup crews to do their jobs more efficiently and get us all back to regular business, quickly and safely. 
You can expect regular progress updates as debris is collected after a storm. The city usually re-establishes normal garbage and food waste collection as first priority. In very bad situations, it could be three to six weeks before storm debris collection is completed. The first pass will usually be to collect clean vegetation only. Construction debris and mixed debris will be collected subsequently. 
Trucks are not typically pulled from scheduled routes for debris removal first. This will cause delays, and the entire process will be affected. 
Temporary debris sites may be established with the deployment of specialized equipment for collecting storm debris. 
How to Dispose of Debris from a Storm
After a Hurricane, Tropical Storm, or Flood, you should carefully sort household chemicals, trash, appliances, and other items into distinct separate piles. Separate your waste as:
 Household Trash 

Vegetative debris – logs, plants, leaves, limbs, etc.

Construction debris – lumber, plumbing, plaster, drywall, sheetrock, brick and insulation 

White goods – washers, dryers, water heaters, freezers, refrigerators, dishwashers, air conditioners, stoves, or other major appliances 

Electronics – corded devices, computers, radios, televisions 

Hazardous household waste – batteries, cleaning supplies, oil, lawn chemicals, stain, pesticides, paint, and vehicle fluids 
Household chemicals can be especially harmful, so be sure to place these in sealed containers so they don't create an environmental or health hazard. Label any containers clearly before placing them out for disposal. 
Remove foods and liquids from freezers and refrigerators before placing them at the curb. Recycle as many items as possible, and donate to Habitat for Humanity ReSTores or thrift stores when necessary and available. You may need to call ahead to find out what each store may be willing to accept. 
You can drop off used laptops, computer hardware, electronics, batteries, cleaning products, paint, and solvents at recycling centers or take advantage of a Household Hazardous Materials Collection Day. 
DO NOT do an open burn of household waste. This is illegal and unsafe. Please visit the disaster and debris management website for your local area to find out more information on managing debris after a storm. 
Storm Debris Management
Temporary storm debris storage areas are often established to handle large amounts of debris after a storm. Most local governments will have these sites pre-approved before a storm, so you should stay posted to local news to know where these sites are. Refer to your local legislation to find out which items are banned from landfills, so you can dispose of them accordingly.
FEMA and Disaster Cleanup
Your local FEMA chapter will be a good source of information for storm clean up and storm preparedness. They also send out alerts on active systems.  
Cleanup Tips for After a Storm
After a storm, collect all yard trimmings, leaves, brush, and tree branches. Fit as much as possible into your organic disposal bins or carts. Excess that cannot be placed in these carts should be disposed of in paper yard bags. Yard trimmings cannot be placed in plastic bags, or they will not be collected. 
Bundle branches that are up to 2 inches in diameter. You want bundles that are less than 50lbs in weight and less than 4 feet long. 
Dispose of Lumber and Wood 
Remove any screws or nails if possible. For those you can't remove, you will have to hammer them flat. Make bundles less than 50lbs and 4 feet long. 
Miscellaneous Storm Debris
Place common debris in trash carts, except for those that can be composted or recycled. If you lose your carts in a storm, check with your neighbors. 
Become a Storm Debris Removal Monitor
If you'd like a more influential role in assisting with debris removals after a storm, you can become a Storm Debris Removal Monitor. Top earners make over $50,000 per year, or roughly $4,500 per month. At the lower end of the pay spectrum, monitors earn $25,000 per year or around $2000 per month. 
FEMA's Pay Rate for Debri Removal
When there are large amounts of debris after an emergency or disaster, FEMA has a Public Assistance program that may reimburse eligible applicants. The rate is $27 per cubic yard on private property. For tree stump holes or topsoil backfill, the rate is $20 to $50 per cubic yard.  
When a storm is named a threat to your area, you should act immediately, if you have any construction debris. Contact us at Dumpster Wagon and let us bring you a dumpster. When it comes to construction debris disposal; You load, we haul!